How to Cut the Cable Cord and Save Money in 2019
Cord cutting started out as a way to shed a hefty cable bill without sacrificing your favorite shows or live sports.
But now, streaming is becoming the new gold standard for watching TV. For years, cable companies such as Comcast had the exclusive rights to networks like CNN, ESPN and AMC.
That's over and done with.
Whether you want to watch ESPN without cable, or just catch up on Game of Thrones, streaming is the way to go in 2019.
There are two important things that I'll teach you with this guide.
You can pretty much watch anything you want without bending to the will of cable companies. Even if you want to watch live sporting events like NBA games or college football, it's no big deal.

You can save a heap of money by switching from cable or satellite TV to streaming.
Sure, I know what you've heard.
You've already read a number of stories in a respectable publications suggesting that you can't really save money by ditching cable.
The argument, the experts say, is that there are so many choices now when it comes to streaming. That will surely drive up the cost of your monthly bill to be as expensive as cable or (gasp) even more!
Plus, companies like Comcast will just make you pay more for Internet once you cancel your cable subscription.   
What if I told you these experts are dead wrong?
I cut the cord a few years back. And I've been using some battle-tested strategies to pay as little as possible for Internet service. (Right now, I'm paying $39.99 per month for just Internet.) I save about $800 per year compared to what I used to pay for cable TV.
For years, cable companies thrived off of serving us an all-you-can-eat diet. With a small dose of moderation, you'll have better selection of programs and more to watch than you have time for.
You don't have to believe me, or my methods. All you need to do is keep reading and absorb some of my game.
5 steps to cut the cable cord in 2019 and save money
Get a better priced Internet connection.

Decide about skinny bundles and subscriptions

Choose a streaming device

Build or buy a TV antenna for local channels

Brag to family and friends about saving $$… be that annoying relative next Thanksgiving.
Step 1: Lower your Internet bill before you cut the cord
We need to start with a bit of tough love before we go any further. I don't want to be the person to break it to you. I'm only doing it because I want you to save money, and you need to hear it.
You're a tremendous wuss.
You wince at the thought of getting your cable and Internet connection ripped out of your home if you don't agree to keep paying. Loser. You've bought into a false narrative. You act like they own the Internet.
Maybe you've been a Comcast or Time Warner Cable customer for years. You may even live in an area where there's only one cable or Internet service provider. I did for years. Dealing with customer service reps, and asking for a lower deal usually ends with frustration. Any relief on your monthly bill is only temporary.
Free yourself of some common misconceptions and all the bad advice you've read. Read the findings of the 2016 Congressional investigation by former Senator Claire McCaskill (D-Mo), a top ranking chairman on the Permanent Subcommittee on Investigations. Her committee delved into pricing and customer service practices for the major cable providers across the U.S.
What? You don't have time to read a 60 page report and you just want the bottom line?
OK, tough guy.
It turns out those same jerky customer service reps who tell you that there are no lower priced "deals" to be had actually keep secret rate charts explicitly used to retain customers. Customer service reps are also trained to instill fear, and doubt in you when you start talking about cancelling or taking your business elsewhere.
I know it goes against common sense, but cable companies don't reward people for being a longtime, faithful customer. Instead, they raise your rates until you can't take it anymore. Why? Because luring you in with a low rate then raising it after several months makes them a lot more money. That's the business model. Plain and simple.
How to negotiate with Comcast, Verizon, AT&T or Spectrum
There's a great scene in The Godfather: Part II that's on point with our discussion of negotiating a better deal for Internet and cord cutting. Watch this short clip because I need to ask you a question when you're done.
If you had to pick a character, who would you rather be? The corrupt senator played so skillfully by G.D. Spradlin? Or are you the Godfather? Spradlin's character sure reminds me of my old cable company. I think we'd all like to believe we're Al Pacino's character. Confident. Taking no bullshit whatsoever. Do you really act that way when you're on the phone with your customer service rep from Comcast? Nah, I don't think so. I'm sticking with some tough love here. You really don't.
Let me put it to you another way.
Cable companies are like a pricey restaurant. They don't really want you to order off the menu. But you can actually do it if you are willing to walk out the door and eat elsewhere. There's an important difference here. You can't threaten the waiter with leaving the restaurant. You actually have to get up out of your seat and start walking.
I will give you a quick example of how to do this. I want you to learn from my mistakes.
The wrong way to call for a better deal on cable and Internet
I had called my cable company once to see if I could get a better deal after being a loyal subscriber for three years. For many months, I loved the service that I got for the price I paid. Then one day, that price wasn't so great anymore. All of these fees started showing up on my bill. The customer service rep I spoke with on the phone listened as if a grave matter of national importance was being discussed.
As he urged me to stay on the line, he valiantly worked the numbers. I waited. He put me on hold to perform the mysterious ritual of finding me a new deal. He needed to go to management on this one. Off he went! Then he came back on the line for a quick moment to reassure me that we could work through my issue. He brimmed with enthusiasm. We'd do it. We'd succeed. Together.
I just wanted to save about $20 a month. No big deal, right? I had been a faithful customer for three years! I was on auto-pay, baby. But lo, he returned in defeat. The service rep, his enthusiastic demeanor broken, gave me the news. As hard as he tried, there was no lower price to be had.
I hung up and called back a couple days later. Oh yeah, there was a better deal to be had.  Getting it was no problem at all.
What did I do different? Just one thing.
How to get a lower bill on cable and Internet
I began the conversation by giving them my cancellation date. It would be at the end of the month. I wanted the address where I could return the cable box, DVR and cable modem.
Suddenly, I had someone's attention. The exchange went something like this.
"Is there anything we can do to keep you as a customer?"
"Well," I said, "if you give me your introductory rate for 50Mpbs of Internet at $35 a month, maybe I would consider getting cable again at another time."
"Please hold." Many minutes pass. "We can't give you the introductory rate. That's for new customers only. But we could offer you the same service for $45 a month for the first 12 months."
I asked, "What are my rental fees on my equipment, the cable modem and DVR?"
"Please hold." A minute passes. "The rental fees are $5 each per month."
Once I was given this new price of $45 per month, I knocked off an additional $10 per month by buying a router and cable modem instead of renting them. They planned on renting me a cable modem at $5 per month, and charging me another $5 per month for a router. Instead, I was able to add to my savings just by asking the question about rental fees, a point you will get sick of hearing about if you keep reading my guides. 
So in the end, I didn't even have to switch my provider. I suddenly went from no deal to the best one in town.
One phone call.
Don't be afraid to hang up the phone with no deal in sight. It's only then that people will take you seriously. Chances are you will have a retention specialist calling you shortly. He needs to make what's known as a "save". These companies absolutely hate it when they lose a customer. It's akin to burning a bag full of cash in the fireplace.
You can help out that retention specialist when he calls by only opting for a low priced Internet plan – the one that's not advertised.  
A couple quick tips and suggestions
Never assume that you already know all your options for Internet. I'll use myself as an example.
A year after being told Comcast was my only provider, I signed up for Verizon fios (100/100 Mbps) for $39.99 per month. I bought a refurbished Fios router on eBay, and I'm getting faster Internet for the same price. How did I find out that Verizon now had service in my area? I double checked to see if Verizon was available in my area. 
If you want to read other lurid Tales from Customer Service, I have a guide: How to get the best deal for Internet without cable That guide lists a number of options for Internet without cable. And I'll tell you about how a Comcast rep tried to tell me $80 per month was the only Internet package available before I talked her down to half that price. 
[Related: How to Get Fast Internet for $39.99 and a $50 Visa®️ Prepaid Card]
Step 2: Should I get Netflix and Disney+?
Everybody will have their own calculus with what works best for them in their own home.
There are more than 200 streaming services competing for your hard earned dollar. 
Disney+ has generated the most excitement this year because of its robust lineup from the Star Wars franchise, Marvel universe and a tremendous back catalog of movies. For a mere $6.99 per month, subscribers will get 4 simultaneous streams and even some titles in 4K HDR for no extra charge. (Take that, Netflix!)
Compare that to Netflix's lowest price point ($8.99 per month, and it's not even HD), and you can see how serious the competition is getting. As if that's not enough to ramp up these so-called "Streaming Wars", Disney also lets you bundle its service: Disney+ with Hulu and ESPN+ for $12.99 per month.
The cost of Netflix in HD and two simultaneous streams? Yep, same price.
Not to be left out, AT&T is about to launch HBO Max. 
I'll do my best to quickly sum up the lay of the land in this brave new world of cord cutting. I've assembled a rundown of 32 subscription and free streaming services that I've tried out that you can read later. 
Not everyone will agree with what I'm about to say, or even agree what defines us as cord cutters. That's fine. I pay my bills and you pay yours.
I just want to give you some things to consider along the way to a life without a triple-digit cable bill. 
A La Carte TV is already here — more or less
You can read plenty of articles loaded with starry-eyed anticipation that maybe someday… someday, there will be a la carte cable, or some form of a la carte TV.
Get over it.
A la carte TV is basically already here. It may not be in the exact form you want it. But if you can't find something to watch these days between your TV antenna and streaming box, then I suggest you sell your TV and stick with books. (Not that there's anything wrong with that.) Even though I pay for Netflix, Amazon Prime
 and Philo every month, I still love free apps. 
But listen, you don't have to subscribe to any streaming service. You could also easily get by with TV antenna. 
For most people in the U.S., a TV antenna will get you a high definition feed of channels such as NBC, CBS and ABC. That means you'll get live sports, local news and prime time TV shows. All free for life. You can even record all that free programming now with a HDHomeRun tuner, Fire TV Recast, TiVo OTA DVR or Tablo  tuner.  
Put an antenna/DVR setup alongside the free streaming service such as Pluto TV and that alone will fill up your TV-watching dance card. You'll have tons of free TV shows and movies at your disposal. 
I am going to assume that you can find Netflix and that you will noodle around on your own and find other free stuff. That's part of the pleasure in owning your own streaming device. Here's a short list of subscription-based apps and free trials that you can use to get going.
There are so many genre-specific apps that you could spend days perusing every last one of them. There are new ones popping up nearly every month. Often you will find multiple choices per genre, whether it's mystery, action or horror.
Sundance Now, for example, focuses on independent film, documentaries and British dramas. And it's pretty cheap at $6.99 per month. But let me repeat, you don't have to do any of this. You could just buy an antenna, stream free content, or simply buy a movie or entire season of a favorite TV show without any kind of subscription.
How do I stream cable channels?
Let's quickly talk about skinny bundles that are transmitted over the Internet.
In case you're confused, skinny bundles and live streaming TV are the same thing. 
The two that I like best at the moment are YouTube TV and Philo
. In fact, many folks like to combine the two services for a robust channel lineup. 
I've been subscribing to YouTube TV lately because it carries NESN, a regional baseball network that I need to watch Red Sox games. For $49.99 per month, you're getting 60+ live channels, two simultaneous streams and unlimited Cloud DVR. 
I rely on Philo, a new skinny bundle that offers 58+ channels like A&E, TLC and HGTV with unlimited Cloud DVR for $20 per month. Philo is basically filling in some channels that YouTube TV lacks. 
fuboTV is emerging as a notable sports-first platform that became the first to offer streaming select programs in 4K. So far, specific events on FS1 and FOX have been streamed in 4K. But fuboTV suggests that their 4K beta will soon extend to entertainment networks. 
You should expect to hear a lot about fuboTV in the last year. The company has quickly expanded into mainstream premium channels like A&E, CNN, TNT, Viceland and History Channel. fuboTV also specializes in FOX and NBC regional sports channels and niche sports channels such as beIN Sports. You can also get local NBC, CBS and FOX stations in most of the U.S.
Look over fuboTV's channel lineup in your area to see what's up for grabs. 
Sling TV is tremendously popular and has channels like A&E and TNT and many others. You can compare the Sling Orange vs Sling Blue channel bundles. Each bundle costs $25 per month, or $40 per month together.
For a larger channel bundle, I recommend looking over Hulu with Live TV. A subscription is $44.99, but you're also getting Hulu's on-demand library (including Hulu Originals) that people pay $5.99 and up for. So you're essentially getting two streaming services for the price of one. Look over what local channels Hulu's Live TV service offers in your area.
My guide to PlayStation Vue covers all the basics you need to know about channel bundles and prices. PS Vue has an unfortunate name that confuses people. You don't need a PlayStation to stream Vue channels. Just about any streaming device works and you can even watch some channels on the road from your PC or tablet. 
If you're just starting out with this cord cutting thing, I suggest trying something small like a free trial of Sling TV or Philo to see if either is a good fit for you. Do it while you still have cable. That's what I did. Just set the cancel date on your smartphone if you're worried about forgetting the end of your trial date. 
Step 3: Choose a streaming device: "Should I get a Roku or Amazon Fire TV?"
When it comes time for choosing a media streamer,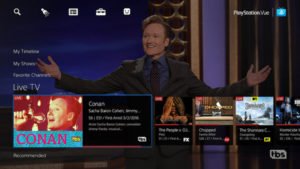 I'm going to try to provide as much information for you as I can with my reviews on streaming devices. And I'll even do my best to answer all your questions that you ask when you write. But at the end of the day, you're going to have man (or woman) up.
There's an important reason why I'm telling you this.
What satisfies my needs may not satisfy yours. Most legitimate product reviewers will do their best to give you all the information that they believe will be useful to you.
In the end, you may have to disagree with some of their findings to get what you really want – and need.
For a long time, I was eyeing a Roku because I loved the idea of having the largest app selection out there. I had also read about these groovy things called Roku private channels.
I mean, private channels? Are you kidding me?
That sounds like some cool speakeasy located down a dark alley with no sign on the door. You need to know a secret knock to get in the door so you can sip on one of the best Manhattans in town. For God's sake, they even make their own bitters from scratch! Who doesn't want that?
When it came time to buy a streaming device, I ended up buying an Amazon Fire TV
instead.
The reason was simple. And it was contrary to much of the expert advice that I read on some very well-respected review sites at the time. Back in 2016, I wanted the fastest device for streaming PlayStation Vue. Roku didn't even support PS Vue. So, I had to go my own way. And I'm glad that I did. 
A lot has changed since I bought my first streaming device in 2016.
If I were buying a new streaming device today for my living room, I would buy either a Roku Ultra
, or get a Fire TV Cube
and set it up with a Fire TV Recast
so I could have over-the-air antenna channels and premium networks like HBO in one menu. (You can see how that works in this video.) 
My only point is this: Don't let anyone tell you one device is better than the other. It's all a matter of figuring out your needs, and finding the streamer that will best fulfill those needs. End of story.
 Step 4: Do I build or buy a TV antenna for local channels?
Anyone with a little engineering background will tell you that using a TV antenna to capture broadcast signals is an exact science.
Don't be intimidated.
To tap into the variety of high definition programming up for grabs over the air (OTA), you just need a little know-how. I recommend that you at least skim my guide: How to Choose the Best TV Antenna and OTA DVR. The guide has some online resources for you with finding out what kind of TV antenna you may need based on where you live in the U.S.
I also weigh in on DVR options available for recording OTA programming. Believe it or not, there are plenty of folks who only rely on an antenna and DVR for most or all of their television watching. Like I told you earlier, everyone has different needs. There's no one-size-fits-all solution.
I test indoor and outdoor antennas and DVR options for OTA chanels throughout the year. My favorite indoor antennas is the Antop Smartpass which has an amplifier and LTE filter. If you already know that you definitely want an indoor antenna and want to look over more choices, then read my take on the Best Indoor TV Antennas of 2019.
For an outdoor antenna, the Antop 400-BV
is easily the best one that I tested this year. I also have a few pointers on connecting multiple TVs to one antenna.
To use the parlance of Gangland, one of my wife's favorite shows, the antenna-only crowd are members of the Cord Cutter O.G.
These guys are hardcore. 
They might roll with a DVR like a Tablo, Fire TV Recast
, HDHomerun Extend or TiVo OTA DVR
to record their shows. They may also use apps like Plex or Kodi to stream their own content such as movies ripped to a computer hard drive or NAS
.
Don't try to tell these people that Sling TV or PlayStation Vue subscribers are cord cutters.
Posers.
Step 5: Congratulations! Brag to family and friends about all that cash you're saving
I wound up with an extra $800 bucks at the end of the year when I first cut the cord. I did have to spend some money to buy an Amazon Fire TV, and at least one antenna before I built my second one. But I still came out way ahead.
If you've made it to this stage, it may get you to start thinking about money in a broader context. You were almost blindly handing over hundreds of dollars a year to a company that promised you service like no other. Now you're still getting the latest shows, sports and movies you want, and paying a lot less.
Funny how that happens.
I'd like to tell you that I slapped that $800 in annual savings into something like a Vanguard Index Fund or CIT Money Market account, and I'm stacking even more money from the interest. I didn't.
But I am doing an across-the-board review of my living expenses. For example, my wife and I were paying about $90 bucks each a month for a cell phone service.
Now we're paying half that for two accounts, and still have slick smartphones. (And I'm using these same smart phones to watch my free TV.) Check out carriers like Mint Mobile, Republic Wireless, Straight Talk and Tello.
There's a lot of money on the table when you start thinking differently about your expenses. But before you do, I want to impart a couple more liner notes and FAQ's about cutting the cord.
What's the best cable modem for cord cutting?
I had made the terrible mistake of renting my cable modem from my local cable provider for years (amateur) before finally buying my own. Not only did I shed the monthly five-dollar-a-month rental fee from my current broadband bill, I can now utilize more of the broadband that I actually pay for.
The rented cable modem was at least three years old — if not older. Before I finally gave it the heave ho and drove it back to my cable provider, I did a speed test to see how much broadband I was actually getting. Let's just say, it was a lot less than half of what I was paying for. The MOTOROLA SURFboard (Model SB6141)
clocked in twice as fast, just under the 50Mpbs as I was paying for.
Many broadband providers require a cable modem with DOCSIS 3.0 so if you decide to go for a used modem, be sure you're getting one that's recent enough to be compatible with your local broadband provider. Your cable modem is the foundation of your Internet connection.  Somehow, the importance of it is often overlooked by many people. There's another building block also often overlooked, but worth re-visiting if you are entering the land of cord cutting.
What's the best wireless router of 2019 for cord cutting?
Keeping a wired connection to your media streamer will always give you the best reception possible. I have zero interest in a wireless connection for the TV in my living room. But we don't live in a wired world that much anymore. If you have a second (or third) television that streams off of a media stick or gaming console, it's a good time to check the strength of your wireless router.
You don't need to spend a small fortune to upgrade a wireless router.
But keep this in mind: you were paying about $100 or more per month to a cable company for the pleasure of channel surfing their lineup of channels. Now you're creating your own channel lineup, and you will want the best-performing infrastructure to run it on.
For whatever it's worth, here's my rule of thumb for buying a new wireless router or cable modem for the purposes of cord cutting.
Budgeting a month's worth of your old cable bill for a new router that will last years is a good call.
If you need a new router, Netgear R7000 has a nice range for a big household. It's what I use at home. I also have some updated picks for 2018 in my review on the best WiFi routers for cord cutters. If you get to a point where you're considering sharing an Internet connection to save on your monthly bills, this is a decent router as well.
Need something more powerful? Then consider a mesh network
. If you want a lower-priced option for your cord cutting setup, I was impressed when I reviewed the Nova Whole Home Mesh WiFi system and its newer sibling, Tenda's MW5 Whole Home Mesh Network.
Cord Cutting Picks for 2019
Below is a quick roundup of the best cord cutting tech that I've reviewed. You can also peruse all the reviews on your own. 
No matter what you buy for home entertainment hardware, make sure you don't get ripped off when you buy HDMI cables.
Good luck, and be sure to comment on what you did to cut the cord in 2019. And start bragging about how much money you saved in the comment section below.
*Note: This guide was originally published May 8, 2016 and has been updated.